14dec17:30BLONDE COBRAFestival for queer & experimental cinema17:30 Turistarama Event Organized By: SCHALTEN UND WALTEN Art der Veranstaltung:Festival
Event Details

17:30 Uhr

JACK SMITH – ESCAPE FROM RENTED ISLAND

The program features a short documentary by Birgit Hein showing iconic queer artist Jack Smith during a performance at the Cologne Zoo in 1974. Excerpts from the 2017 documentary ESCAPE FROM RENTED ISLAND: THE LOST PARADISE OF JACK SMITH by Jerry Tartaglia are commented and discussed in a talk between film theorist Marc Siegel (Goethe-Universität Frankfurt a.M.) and British videoartist Phil Collins.

20:30 Uhr

CONFESSIONS OF AN ACTRESS

The program CONFESSIONS OF AN ACTRESS is named after the performance by Berlin-based artist and actress Susanne Sachsse. The following films will circle around the figure of the actress and the star, drawing a connection between queer desire, authenticity and fiction.

Shortfilms:

MY LAST FILM – Zia Anger, USA 2015, 9 min
AS MUCH AS ANYONE – Stefan Ramírez Pérez, GER 2017, 17 min
LIFE AFTER LOVE – Zachary Epcar, USA 2018, 8 min
HEY MADONNA – Mike Hoolboom, CAN 1999, 9'30 min
JEDEN TAG – Felix Zilles-Perels, GER 2015, 4'36 min
PLAY – Christoph Girardet & Matthias Müller, GER 2003, 7 min

22:30 Uhr

Programmtitel: VOGUING BALL – HOUSE OF ST. LAURENT EUROPE

The overall theme for the night is the movie NORMAL LOVE by Jack Smith, an experimental film that shows the adventures of an ensemble of glamorously dressed monsters. Become your own glamorous monster and be inspired by the movie's visual cosmos serving Hollywood kitsch, exaggeration, absurdity and gender-bending characters to create your own personal look.

The House was originally founded as the first German House – the House of Melody (2012-2019) by the German Pioneer of Ballroom, Georgina Philp aka Leo. Since July 2019 the House of Melody has transformed and joined forces with the Iconic House of Saint Laurent (founded 1982 in NYC), represent- ing the international Chapter under the leadership of the European Mother Leo Saint Laurent.

BLONDE COBRA – filmseries for queer & experimental cinema – was established by Cologne based studio and art collective SCHALTEN UND WALTEN. With focus on experimental and queer aesthetics it links feature and artist film with performers, dancers and theorists and thus combining historical and contemporary film and art practices.The BLONDE COBRA winds around Emotion & Affect, Aesthetics of Performance, Ritual and Codes, The meaning of Style, Fetish & Love, Activism & Nature, Perversion & Theory and the question of what a queer aesthetic is (..could be, will be..) apart from its content and the economical structures of film production.
Tickets
Einzeltickets pro Programm 5€, erm. 4 €
Gesamtticket 13 €, erm. 12 €
Kein VVK
Nur Abendkasse – Kasse öffnet jeweils 30 min vor Programmbeginn
Die Veranstaltungsreihe wird gefördert vom Kulturamt der Stadt Köln.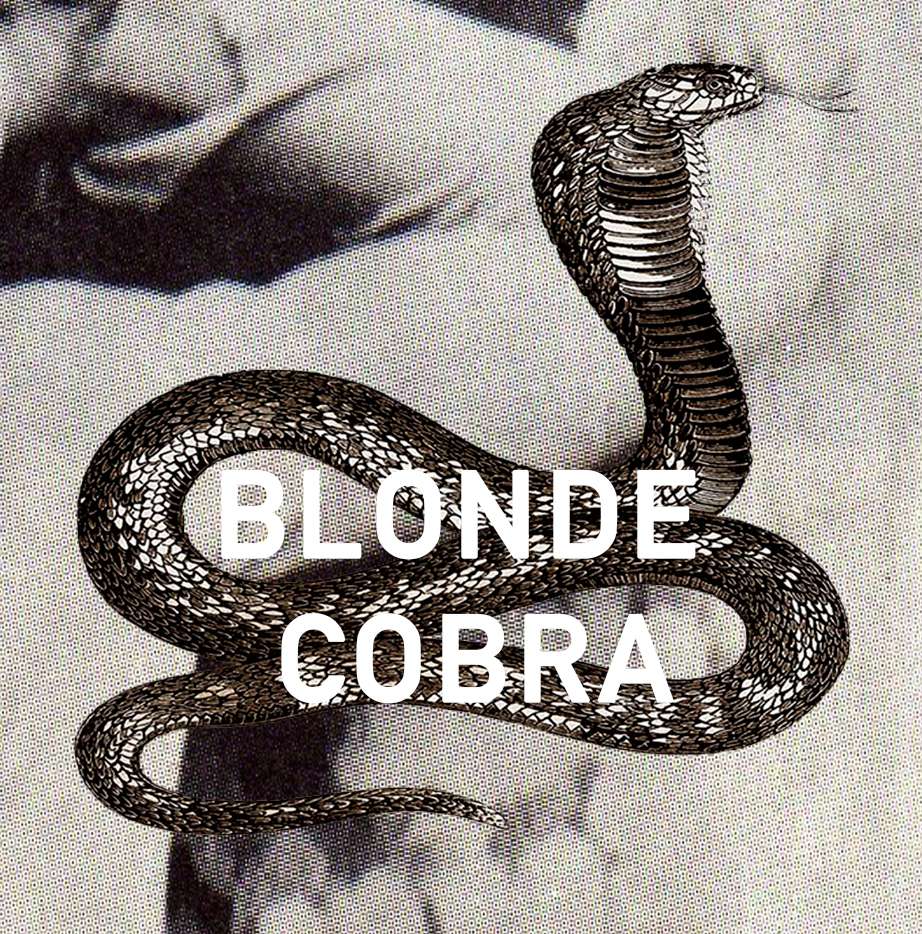 Webseite des Veranstalters